Obituary for Fraser Edward Hass by his family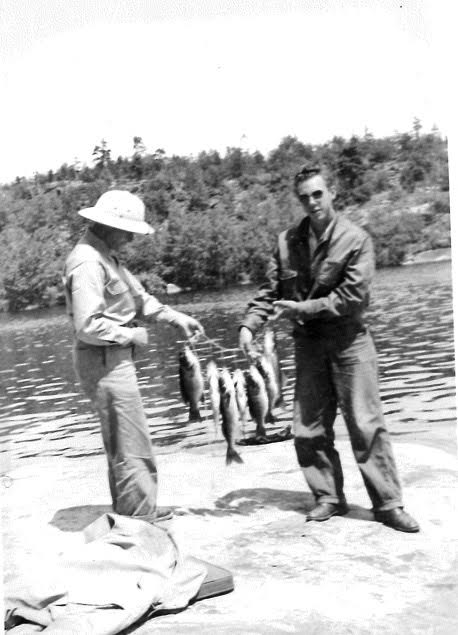 Fraser Edward Hass died suddenly Thursday, July 26, 2012 at his home on Gabriola Island, British Columbia at age 78. Fraser was born on May 25, 1934. He grew up in French River, Ontario. Growing up in this isolated part of the voyageur route, Fraser always had a love of the outdoors. He was hunting and fishing from an early age and as a teen he helped his family out by earning money as a fishing guide on the river. He was always told growing up that if you left home with one bullet, you better come home with a partridge for supper.
As a young man he moved to southern Ontario and began working in construction. In the early days he was in business with his brother, Ed Hass and did roads, basements, sewers and water for many homes in Rexdale and Georgetown. Eventually he earned his license as a hoisting engineer, and was a member of the International Union of Operating Engineers for 40 years, and was proud to have run the crane on the Toronto Convention Centre and the library at York University.
He played hockey as a young man and loved to watch it as an adult, especially seeing his grandson, Fletcher, who played in Victoria.
He is survived by his loving wife of 52 years, Linda Hass (nee Mino) whom he courted by playing his guitar and singing Elvis songs, in the driveway of her parents' home. Married in 1960 to Linda, they began their married life in Georgetown, and in 1964 they welcomed the birth of their only child, Rebecca. Later, moving closer to the cottage he loved in French River, the young family moved fist to Coldwater followed by Orillia in Ontario. Twenty years ago, after a meaningful holiday trip to Vancouver, they decided British Columbia was the place for them. Fraser declared, "The air smells better, the people are nicer and the beer tastes better, I don't know why we don't live here!"
They settled on Gabriola Island and the happiest years of Fraser's life were spent here. He never lacked for a project at his own home or a job at someone else's. He had great skill with yard tools and had a terrific eye for design as is evident in many of the landscaping projects he executed on Gabriola in his retirement. He is also known to many locally for his tree work – limbing and cutting. Fraser started this work at age 65 and was still working the trees the week he died, strapping on his belt and spurs and carrying his chain saw too. Every year he would tell us he was going to give up trees, he was getting too old for it, but he never did and inevitably another new rope for his work had to be ordered.
He enjoyed time with the many of the people on the island, often those who began as clients developed into his friends. He had a deep love of nature, an amazing kind heart and a very generous nature – if you liked it he gave it to you.
We in his family never knew anyone who worked harder or longer or who had more grit and determination. He was in many ways as tough as nails, but he also wrote poetry, and had a good hand for wood carving. He continued to play guitar his whole life. He was self-taught on guitar, piano, violin and mandolin and passed his love of music on in his family. His daughter is a professional singer of opera, and he was also the best audience for his granddaughter Clara, when she gave him concerts at his home on piano and flute.
Uncle Fraser Story by Brett Hass
One cold October day I was hunting grouse with a friend from Toronto. We had no luck hunting and the weather was terrible. By the time we got to the little boat it was 4:00 and we were looking forward to a very cold, windy and bumpy boat ride to the trailer. Leaving 2 mile bay we were about 1 hour from our destination and I was worried my city friend was going to freeze to death with his leather jacket and running shoes.
Coming out of the bay we hit a bad head wind and to make matters worse, it started to snow.Rounding the haystack islands we saw something in the distance, something big in the water. As we got closer I realised it was my Uncle Fraser in his houseboat. We caught up and he tied us on and after some whiskey by a warm heater we ended up having, what my friend called, the best hunting trip ever. I think it was the ride home, complete with guitar playing and stories.
I guess I'll have to be extra carefull from now on, I won't have my Uncle Fraser to bail me out of bad situations any more.
My Uncle Fraser – Eddie
Shortly after Uncle Fraser passed on, I was sitting on my dock looking out at the French River. I was thinking back about how much he meant to me as a young boy. As I stared out at the water, memories came flooding in. How I loved listening to Uncle Fraser's stories of adventures on the river, the people he guided, the big ones that got away and better still the ones that didn't get away.The thing is we knew that his stories were true and that Uncle Fraser was the real deal.
I remember the first time Uncle Fraser took me fishing. I bugged him to take me until finally he relented. He said that he didn't waste time fishing in the middle of the day and if I wanted to go, I better be at his place good and early for breakfast. I don't think I slept much that night and got up at the crack of dawn and headed over to his cabin. There he was, as if he'd been up for hours, cheerfully working away in the kitchen. "Ready for bacon and eggs?" he asked. I couldn't believe it, he threw a whole pound of bacon in the pan! All that bacon for the two of us? Uncle Fraser just smiled,"You can't go fishing on an empty stomach you know!" I thought he was the coolest uncle ever!
As I got a little older, 14-15, I spent a lot of time working with Uncle Fraser. I spent my teenage summers working construction and often I would go to different job sites with him. To me it was good quality time spent with someone I admired. He was generous with me as I'm sure he was with others. When I showed an interest in fly fishing, he gave me a fly rod and a nice selection of flies. He gave me guitar lessons when I showed an interest in playing. When I got old enough to go on the annual Hass family deer hunt I would often go with Uncle Fraser, driving the deer to the hunters on the stands. With Fraser you had to look after yourself. I would try my best to keep a straight line through the bush but every now and then I'd catch a glimpse of my Uncle Fraser checking on me, making sure I was okay.
I consider myself lucky to have grown up with a role model like him. Thanks for the memories Uncle Fraser,
Eddie